We are witnessing many changes that advanced tech tools are making in the business arena. They revolutionize marketing practices, including customer service. To stay competitive, you need to track the latest customer service technology trends.
Quality customer service is a foundational block of your business growth pyramid. Nothing in the above structure will work if your customers don't get an answer and the experience they were looking for. And that is where the latest customer service technology jumps in to help you.
How does technology affect customer service? Let's find out!

1. SaaS Is The Revolution Leader
SaaS customer service technology solutions are the most valued on the market for a reason! With these tech tools, you will have complete control over multiple customer support responsibilities.
They provide a handy interface and complete tracking of all customer queries. Helpdesk ticketing systems, such as Helpy, decrease the likelihood you will overlook a customer issue.
If some questions are not answered in a timely manner, you can easily find out. These features will help you better streamline and improve the overall customer experience as well as the accomplishment of the tasks.
There are cases when one customer has a problem that requires actions from different departments. With helpdesk software, each team will be able to see an overview of the problem, eliminating the need for a customer to repeat what has happened over and over again.
All communication is happening in the virtual environment. Thus, there are no space and time limits anymore.
It's not a surprise that companies that try a help desk software never go back to traditional customer service. And why would they? With the new generation of customer service technology, you can solve issues right away, increase productivity, and minimize the cost.
2. Self-Service Will Become A Norm
Self-serve customer service technology has had a strong effect on the industry, totally changing the way we see customer support. Self-service has existed since the first manual was developed.
However, the introduction of the fantastic knowledge base has made it simpler for everyone. Now customers can find answers within seconds without needing to wait in queue for an agent.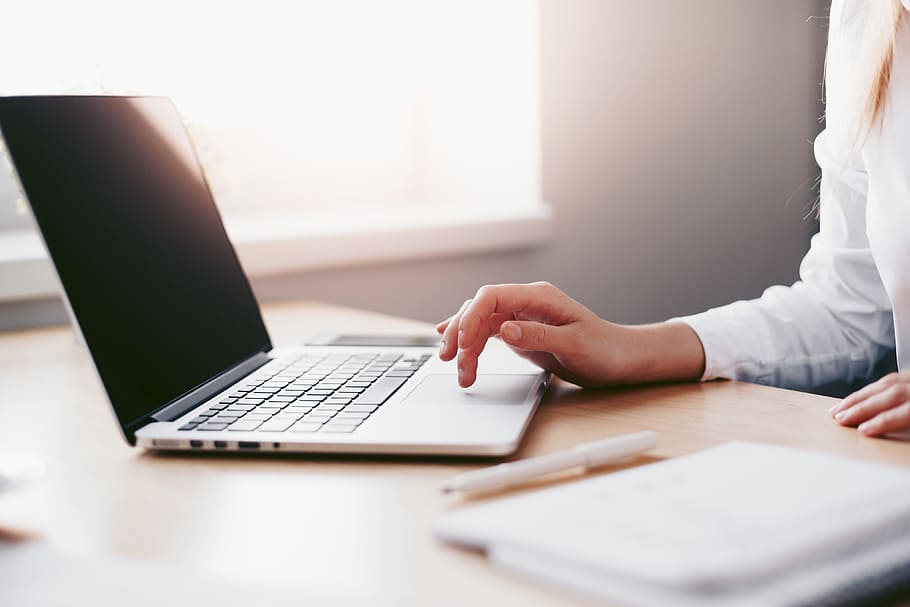 The other side of the coin is that this tech solution is good for agents, too. Now, they have more time to dedicate to solving more complex issues with shorter delays. In the end, this further enhances the overall customer experience.
Enterprise companies such as Amazon and Google, plus mid and small size businesses, have recognized the extraordinary opportunity to save money by using advanced customer service technology.
The latest research has shown that the implementation of the knowledge base among companies has surpassed using the  phone for support. Precisely, 85% of companies reported having a thorough knowledge base, while less than 75% utilize interactive voice response (IRV).
If you want to be in the winning knowledge base group, you can ask Helpy for assistance. We have a well-designed knowledge base that can be found as a separate website section. However, you can also set chatbot answer suggestions that pop up immediately after your customer sends a question in the chat.
Additionally, how do you think your company would look in customers' eyes when all the respectable companies have extensive knowledge bases and yours doesn't? Anyhow, now you can be one of the pioneers and improve your competitiveness drastically.
3. The Need For Omnichannel Customer Service Will Increase
These days customers are simply everywhere! They can post a question via social media, multiple review sites, plus many other digital channels such as chatbots and forms, making it extremely difficult for your customer support team to track their requests.
You can have a person for each channel, but that will cost a lot more, right? On the other hand, the demand for omnichannel customer support keeps increasing.
Now imagine that you can have one inbox for all customer requests! That is exactly what the newest customer service technology delivers. A place where you can store all the messages and start answering one by one! In the Helpy case, you can easily integrate your AI chatbot, ticketing, and the knowledge base. And not just that, you will even have a messenger that is supported on every device! Thus, your customers can pick whichever device suits them best!
4. Video Chat Consistently Helping Customers
One thing was always missing in modern customer support... eye contact! As video communication has entered daily life, it has also moved into the customer service area. Whether you provide a direct video call or a video recording, this goes a long way toward building more trustworthy relationships with your customers.
This customer service technology is the best virtual replica of the direct communication that so many people are used to. However, the truth is that the older population would rather opt for a phone call or decide to visit your company than to text you. However, younger digital natives would rather message you or search through your knowledge base.

5. Live Chat Is Everything
Email is dead! Customer support conversations that last for days or answers that take 24 hours are becoming a matter of the past. Now, live chat can provide an instant solution.
Customers do not like waiting too long to solve a problem and may switch to another provider who replies faster. You probably don't want to fail in customer acquisition due to a poor responsiveness rate. Implementing live chat is a symbol of effective customer service technology.
In this era when quality customer support is becoming the main competitive differentiator, this is a must-do!
6. Data Analytics Will Drive Decision Making
Real results are measurable! You won't know how satisfied your customers are if your customer service technology doesn't provide efficient analytical tools that can reveal metrics like productivity and satisfaction levels.
Having a help desk software that has a dashboard with all the analytics gives you a nice push for any improvement possibilities that might arise. Every day, your customer support operation generates an incredible amount of data that can be helpful as you plan for the future. Your marketing and sales campaigns can benefit as your teams can do more specific targeting or retargeting based on customer experience and history.
Customer service analytics are helpful for meeting your customer needs in the best way possible. But as we see, they also prove helpful for promoting your product or services. It seems like today's customer service technology is making everyone happy.
However, make sure that you comply with the latest data privacy laws when processing customer data, such as the latest EU's GDPR. If you would like to learn more about the tough GDPR policy that can cost you a lot of money, you can read our article "An Essential GDPR Summary: 16 GDPR Requirements That Your Business Needs To Follow".

7. AI Chatbots Will Become More Accepted
Some are afraid that AI chatbots will replace people. We at Helpy would say that they are completely wrong. There will always be those more complex questions that require human interaction.
AI chatbots help customer agents with trivial queries that take precious time and make the queue unnecessarily longer. These repeated issues make the agents more stressed, increasing the possibility of human error.  
Additionally, when you look at AI chatbots from a broader perspective, the overall customer service will cost you less. With them, there is one source of relevant customer information that is available at any time and anywhere.
Do you agree that advanced technology helps customer service? If your answer is yes, then take a look at the powerful Helpy features!