For every business to thrive, they have to focus on providing top-notch customer support. Thus, a memorable customer experience should be a top priority for every business owner, and the reason is simple: businesses focusing on customer experience will automatically increase revenues and reduce customer churn. A research by American Express established that 86% of customers are even willing to pay more for a better experience. Another study by Temkin Group found that companies earning $1 billion every year can earn an additional $700 million by just investing in customer experience.
In this article, we will look at some of the best customer experience strategies that businesses should implement to boost customer loyalty. But before that, we have to understand what customer experience is and why it matters.
Let's dive in!
What Is Customer Experience?
Customer experience is defined as the sum of customer's interactions with a brand, product, or service. Thus, customer experience is all about the satifaction with interactions that they have with your company from the first encounter to becoming a loyal brand ambassador. The customer's perception of your brand and its products will determine whether they will continue to buy from you or not. One of the most important things that can boost customer loyalty is customer experience.
Customer Experience vs. Customer Service
Customer experience and customer service are two different things. Customer service is the internal process where company's employees aim to deliver a fantastic customer experience. It is about providing the best possible service to your customers.
Customer service should be focused on the customer's experience, ensuring they are taken care of and everything that they need is at their disposal. For instance, if you own an the online education platform, here is how you can deliver superb support in this industry.
On the other hand, customer experience is all about how customers perceive your copany and your offer, and how happy they are with it over a period of time. It involves a complete customet journey, from the first minute until they become loyal to you and continue buying from you.
Why Is Customer Experience So Important?
Customer experience is important because it helps businesses understand their customers, which in turn helps them tailor their products and services accordingly. Your customer's experience with your brand will determine whether they will continue to purchase from you or not.

How Does Customer Experience Work?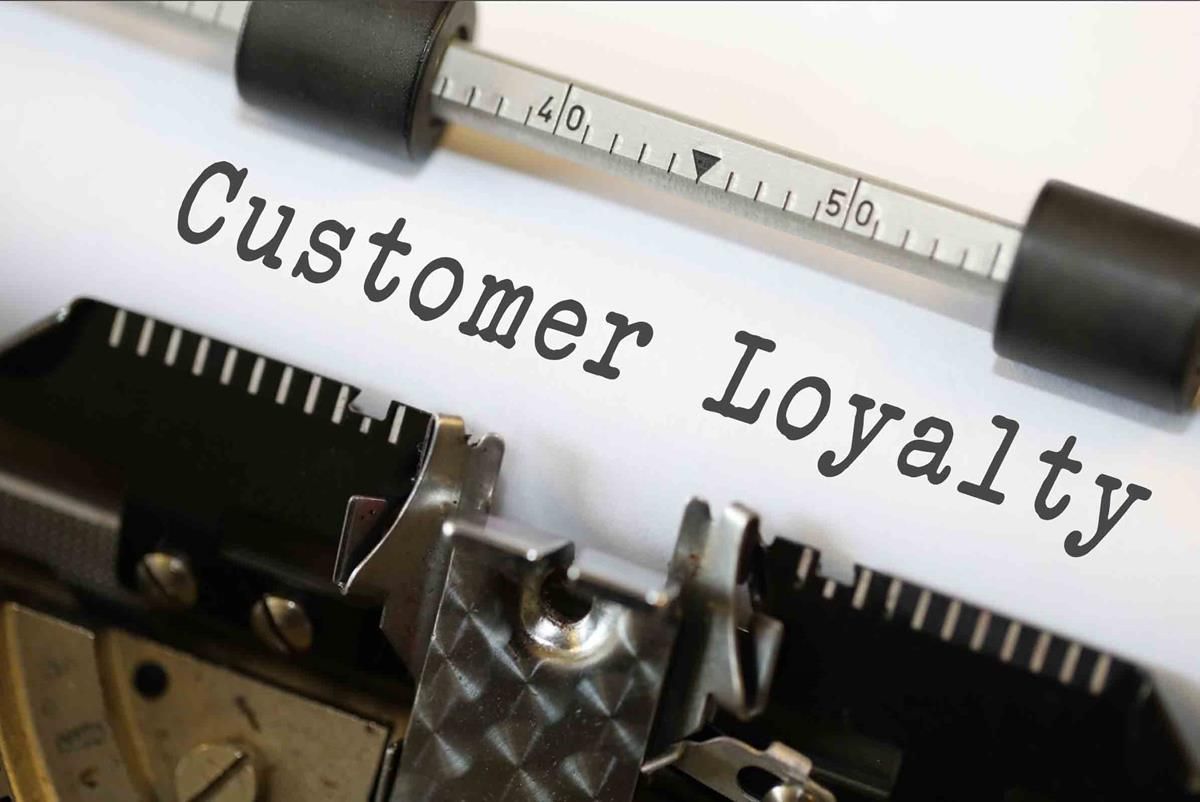 The key elements of a good customer experience are:
The customer's perception of the company and its products or services.
The quality of service provided by the company.
The experience that customers have with a product or service.
How much they trust the company.
Industry leaders focus consider these elements while aiming to provide remarkable cutomer expereinces. However, it is also important to look at the other factors that can affect customer loyalty, such as:
1. Loyalty Programs
A loyalty program is one of the best ways for any business to increase customer loyalty. Loyalty programs are beneficial for both customers and businesses because it rewards customers and helps companiess build a more personal relationship with their buyers, which can even increase brand recognition. It also increases the chances of repeat purchases by encouraging customers to return for more rewards.
According to a study by Credit Karma, every $1 spent on a loyalty program can generate up to $4 through increased sales and purchases. A good example is McDonalds, which has had an average of 18% annual growth rate in their number of customers since they introduced their rewards program in 1987. Another example is Starbucks, where they have an average annual growth rate of 20% since introducing their star rewards program in 2003.
2. Customer Service
Excellent customer service is another important factor that can boost customer loyalty. According to a study by the American Customer Satisfaction Index, customer service is the number one factor that determines customer loyalty.
Both quality of your product or service and customer support affect the quality of your customer experiences. According to an article by The Wall Street Journal, U.S. companies that provide great customer service have had an average annual growth rate of 33%. But how to ensure the incredible customer experience? Partner with the most efficient and secure customer support platform to enjoy a fully streamlined support procesess in real time and AI and live chat advanced performance that today customers adore.
3. Social Media
Social media has become a very powerful marketing tool for businesses that want to increase customer engagement and customer aquisition rate. Social media can help businesses boost brand awareness, increase word of mouth referrals, create brand advocates, and build a more personal relationship with customers, which will boost their loyalty towards the brand.
It also helps businesses engage with customers on a more personal level through blogs and forums and popular social media platforms like Facebook and Twitter. Facebook has had an average annual growth rate of 25% since introducing its fan page back in February 2006. Similarly, Twitter has had average annual growth rate of 20% since its first page launch March 2010.
4. Customer Service Technology
Customer service technology is another important factor that plays an important role in customer loyalty. The use of technology has spread throughout all industries with the help of companies like Helpy.io, which is trusted by both global and local businesses.
Helpy.io seurity helpdesk helps businesses increase their efficiency and improve customer satisfaction rate by automating tasks like emailing, live chat, phone calls, and AI instant messaging. And it does all of that while guaranteeing the maximum security of your data. According to a study by Forrester Research, companies that use customer service software have an average annual growth rate of 41%.
Would you like to increase your growth rate? Just click here.
5. Capture Customer Feedback in Real-Time
The ability to capture customer feedback in real-time is another factor that plays a major role in boosting customer loyalty. Recently, many companies have started using social media platforms like Facebook, Twitter, and Instagram to provide customers with the ability to leave feedback and reviews.
However, what if there is a an Instagram glitch or a novel Facebook data breach? It is always better to keep important things in your own house, thus you better have more control over your company conversations and data, such as CSAT survey.
However, social media presence is still relevant to your business success. A good example is JetBlue, which has had an average annual growth rate of 26% since introducing its Facebook page back in March 2011. Another example is Yelp, which has had an average annual growth rate of 25% since introducing its Twitter page back in May 2009.
The Impact of Bad Experience on Customer Loyalty
As you can see, customer loyalty is one of the most important factors that affect a company's success massively. Poor customer service can have a huge impact on company's profit, as it can eventually cause them to lose customers. A good example is British Airways, which were recently forced to cancel flights after they failed to provide their customers with food and water during a flight delay. This caused them to lose thousands of customers who were willing to travel with them all around the world.
Other examples of bad customer experience include:
1. Unresponsive User Interface
The user interface of a company's customer service system should be easy to use and responsive. This means that the system should be able to respond quickly to queries and notifications. The customer's satisfaction can be improved significately if the company responds quickly because customers will feel that the company appreciates their time and effort and is interested in their feedback.
2. Negative Interactions With Customer Service Representatives
Customer service representatives are often the first point of contact for the customers. They should be polite and friendly to their customers and especially empathetic. If they are not, then it is likely that the customer will feel frustrated with the company in a way that will eventually affect their loyalty drastically. Empathy is critical to todays success in the oversaturated global market and here is how you can achieve it.
3. Poor Service
Poor customer service can have a huge impact on customer loyalty because customers can feel that the company does not care about their satisfaction. If this is true, then it is likely that they will consider leaving and going to your competitor, which seems to have better customer support.
4. Lack of Transparency
Companies should provide complete transparency about their services and products. This means that if there are any problems with their services or products, then they should provide an official statement about them so that customers can make an informed decision before purchasing them. The transparancy of data collection and a complete company's data policy are the key ingridients for succsefuul establishment of long-term relationships with your customers.
Customer trust costs companies the most, thus make sure to build and maintain it the right way. Helpy Pro ensures the complete ownership of company database, however, both Helpy Pro and Helpy SaaS offer advanced data protection using SSO technolgoy, Data Masking, and Employee Permissions. With Helpy, you can rest assured that your customers will trust you with their data because they will be able to read the company policy and give their consent for any kind of data action you had in mind. Customers can't trust you if they don't understand what you're up to, right?
5. Lack of Communication
Companies should be able to communicate everything, both bad and good situations, with their customers to improve their relationships with them. This means that they should respond to their messages in a timely manner and also properly address their concerns.
Remeber, sloppy or agressive customer service can have a huge impact on customer loyalty. Customers may leave the company because they feel that the company did not care about their needs. This will make them look for alternatives which provide spotless support. You probably wouldn't like to witness this unfortunate scenario, thus make sure that your customers stay loyal by giving them what they want!