It is no secret that market segments are not safe from modern cyber attacks. Statistics reveal that more than 1,400 data breaches took place in 2019. The Data Breach Quickview Report explains that a variety of market segments are facing data security and privacy governance caused by threats associated with exposure of sensitive data.
If we take a closer look at various market segments that face data security and privacy governance in 2021, we come to know that there are five major industries that report data breaches and face data management issues.
Let's dig deeper and analyze the top indistries that are leading in the number of data breaches and how companies establish the required data compliance to maximize data security and avoid massive fines.
A. What Does Data Security & Privacy Governance Do?
Data governance is mainly used to protect your company's data by providing data background and sources as well as the instructions for data use. Data governance ensures the trustworthiness of information while simultaneously delivering all context and access to it that the customers require.
Data privacy has become a major concern in almost all market sectors and organizations in every corner of the world. Depending on the country where they conduct business, global as well as numerous local organizations need data governance to be compliant with the local data laws and make effective data driven decisions.
Data governance is important for data privacy. This can be better understood by taking a look at an example:
Consider the situation in which consumers want to delete some kind of personal information under the CCPA. CCPA is the California Consumer Privacy Law which states that a consumer has the right to claim privacy and protection of their personal information. Under this law, the consumer has the right to delete information in order to protect user data, especially for cases in which a consumer is worried about the consequences of data sharing or doesn't agree with the new standards for data collection.
It is important to note that data governance requires you to be familiar with everything about the way you process yoour customer data. In other words, you should be able to answer the following questions:
How will you access your data? Will it be through a manual process or an automated process?
How do you know that the organization is utilizing your data and are you confident about the way they are using it?
Do you also want to delete data that is used for transactional purposes? Are you willing to retain some of the data?
Do you agree if the deletion request takes 45 days?
What will you do if your data is already exchanged with third parties?
And many other questions that lay the sufficient data governance foundation.
According to Collibra:
Data governance clarifies the responsibilities, policies, and processes around your data with frameworks and technology. With data governance, you can handle more of these requests and every challenge that comes as the CCPA evolves and new regulations pop up over time.
In the upcoming lines you will read about the top five market segments that face data security and privacy governance in 2021 and what to do about it.
B. Top 5 Industries That Face Data Security & Privacy Governance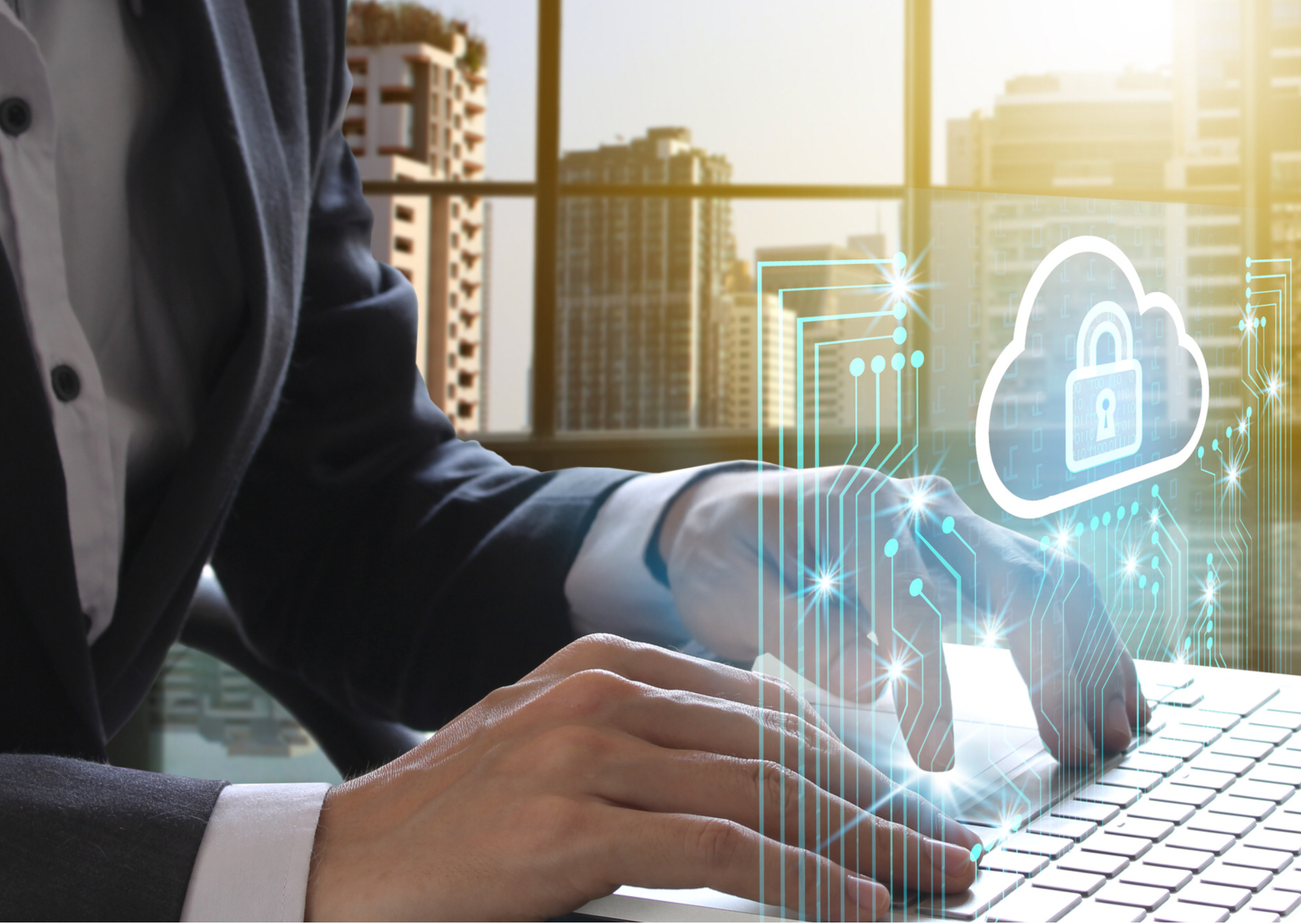 1. Healthcare
The Health Information Portability and Accountability Act (HIPAA) discusses information held by a covered entity that concerns an individual's health status, specifically provision of healthcare that can be linked to an individual. HIPAA's Privacy Rule regulates the collection and disclosure of such information, while the Security Rule imposes requirements for securing this data.
a) HIPAA Privacy Law
According to HIPAA security rules, health information regarding a patient cannot be disclosed without their consent or knowledge. There are four different standards of HIPAA that work on the identification of relevant security safeguards to achieve compliance. These four standards or major sections of HIPAA are physical, administrative, technical, and procedural.
Data governance in the healthcare sector is important and ultimately benefits health organizations in two ways. First, it makes it easy for the medical health care system to collect and secure information. Moreover, it also allows us to obtain value from the information without being tracked.
Additionally, there are three major objectives that you can achieve with data security and privacy governance rules of 2021.
Improve the overall satisfaction level of your patients by ensuring the maximum safety of their personal information.
Positively impact the health of a massive population by spreading authentic information regarding safety rules, etc.
Reduce extra costs associated with check ups and other healthcare costs.
In other words, if any individual or organization deletes, stores, utilizes, modifies, or collects any kind of healthcare data (such as personal patient details or Health Management and Technology Information), the organization must be held accountable.
Remember that healthcare data is a strategic asset that requires ongoing monitoring to provide excellent clinical experiemce to its patients.
2. Education
The Family Educational Rights and Privacy Act (FERPA) is a federal law that protects the privacy of student education records. The law applies to all schools that receive funds under an applicable program of the U.S. Department of Education.
To ensure student success, it is important to make data informed decisions across campuses and academic institutions. Without confirming that the underlying data is useful and reliable, educational institutions will not benefit from it.
It is no secret that the pandemic has increased the demand for online educational applications as well as customer support services for educational issues that may arise between teachers and students. Higher education requires both students and staff to utilize a multitude of devices across campuses. This leads to the necessity of data and privacy governance, especially in the educational environment. Therefore, institutions should ensure that their customer support systems comply with the policies of FERPA. This can be accomplished through reliable software systems, such as Helpy. Helpy is a self-hosted customer support software that complies with the policies of FERPA. This law strictly prohibits the use of students' or parents' data without their consent, and Helpy consistently ensures that all users are protected through a secure experience.
3. Finance and Insurance
Enacted on November 12, 1999, the GLBA — also known as the GLB Act or the Financial Modernization Act of 1999 — is a U.S. federal law that requires financial institutions "to explain their information-sharing practices to their customers and to safeguard sensitive data."
According to this law, it is the core responsibility of financial institutions to ensure customer security. Companies can take various steps in this regard, such as notifying customers about the company's information sharing practices and allowing customers to express their concerns about the privacy of their data.
Unfortunately, financial institutions have faced a multitude of data breaches over the past few years, especially for businesses and insurance companies. According to a survey, third party vendors have created a lot of problems for financial institutions. Now, this problem requires in-depth cyber-accountability and risk management countermeasures.
Financial goals can be more easily achieved when a financial institution knows that the data they are collecting is authentic, reliable, and not susceptible to any attacks.
People input sensitive information while dealing with financial issues, including their names, contact information and email addresses. Many financial organizations make it a priority to follow major security requirements. And they should! The latest study has revealed that financial organizations are 300 times more at risk of facing data breaches than any other organization. What is your business proprity?
Nowadays, almost all financial systems have their own separate applications and these applications are highly susceptible to cyber attacks. The reason for this is the difficulty to identify single-occasion application attacks due to the millions of clients that use these applications at the same time.
The implementation of data security and privacy rules is also important in the physical world, especially because of the physical attacks on ATM machines.
One of the biggest examples of an alarming data breach that clearly emphasized the importance of preventive measures was the attack on the company known as Dow Jones. This company faced a severe data leakage in which more than 2.4 million records were exposed. In this situation, the real culprit was a third party company who sent data to third party servers and posed a serious risk to the company.
The importance of privacy governance cannot be underestimated due to damege that a date breach can cause, including the fact that 6.1% of clients stop cooperating with financial companies that have experienced a data breach.
4. Retail Industry
GDPR stands for General Data Protection Regulation. It is the toughest privacy and security law in Europe and applies to all European Union member states. Organizations that collect sensitive data from the EU customers, must have a deep understanding of this law, especially if they have headquoters within the EU territory .
Although GDPR applies to all industries and organizations that deal with the EU resident data, the retail industry should be particularly concerned about the GDPR compliance. In the retail sector, GDPR plays a vital role in the following areas:
Assures collection of accurate customer data.
Protects customer data by requiring retailers to keep their customer data secure.
If a retail business is in compliance with the GDPR rules, they can enjoy more exposure and build up their reputation.
Fraud and hacking in the retail industry are a frequent occurrence. During the beginning of the 21st century, many retail organizations witnessed DoS attacks on their websites.
These cyber attacks mainly happened due to the low security standards in the retail industry. This  malpractice only confirms the importance of incorporating a strong data and privacy governance within your company's data policy.
The California Consumer Privacy Law (CCPA) serves as a guideline for protecting the privacy of Californian consumers. Unlike recent state privacy laws that only regulate online data, the CCPA regulates both data collected in stores and online. This has a disproportionate effect on brick and mortar retailers that receive data through physical stores, online vendors and data furnishers.
Data and privacy governance in the retail industry helps store and monitor payment data while preventing retailers from experiencing any kind of cyber attack.
With the advancement in technology, hackers have found innumerable ways to hack customers' credit card data and steal money from their accounts, including bank accounts and PayPal accounts.
Image Source
As shown by the above image, the Verizon 2019 data breach investigation report reveals that 75% of U.S. retailers have experienced at least one data breach at some point in the past. Moreover, the data provided by the 2018 sales data threat report shows that 36% of retailers worldwide experinced a data breach in 2017.
Privacy and data governance plays a vital role in the retail industry by spreading awareness regarding the appropriate ways for dealing with data breaches.
5. Tourism Industry
GDPR also provides useful recommendations for the travel and accommodation industry due to the fact that almost all travel companies deal with personal data of the EU citizens.
GDPR directly regulates U.S. airlines as well as other global online travel agencies. For cases in which violation of GDPR rules occurs, there are extremely high and strict penalties. For example, in 2012 a large data breach occurred in the travel industry, in which a travel agent stole 1,163,996 records of debit and credit card data. The penalty for this crime was approximately $255,000.
Surprisingly, most hotels and accommodation businesses do not consider computer security and usually spend less money on user-based mitigation systems. Due to this reason, the data they collect from their customers is highly accessible to third-party vendors.
A recent survey has revealed that 96% of data breaches in the accommodation industry remained undiscovered and unsolved, even after months of investigations. As a result, customers not only lose their money, they also experience an unknowing exposure of their personal information.
Hackers and insiders have developed clever hacking methods that allow them to instantly gain access to sensitive information that is stored in hotel databases.
When questions arise, most customers directly contact customer support systems by reaching out through live-chat options or other customer support features. It is the core responsibility of hotels and accommodation organizations to only use the most secure and reliable customer support software.
One of the most secure and reliable customer support software systems is Helpy. Helpy successfully meets GDPR, HIPAA, FERPA, and CCPA regulations while ensuring maximum data safety and security. Helpy can directly delete and anonymize customer's data. Moreover, data masking, multi-factor authentication options, and immediate response to deletion requests are just a few of the security features offered by Helpy that can keep your data safe while dealing with all data vulnerability issues. Do you have a secure helpdesk that offers quick and effective data compliance too?