Customer service hasn't always been a term you would hear when referring to educational institutions, right? When you mention this concept in relation to the business world, it sounds more natural. For a long time, customer service represented only a corporate strategy. However, it has now become one of the strongest assets in the education industry, bringing competition to a new level.
The importance of customer service in education has never been clearer as the market density has grown. This is not just because there are more educational institutions. There are also many other factors that impact revenues. One area over which you have full control is customer service.

Many industry leaders have recognized the importance of this competitive game-changer and are working toward improving this segment. The latest Stanford study found that losing one undergraduate student can cost you as much as $40,000! Moreover, when you broaden your perspective, it can cost you 3,8 billion in lifetime income.
A. What is customer service in the education sector?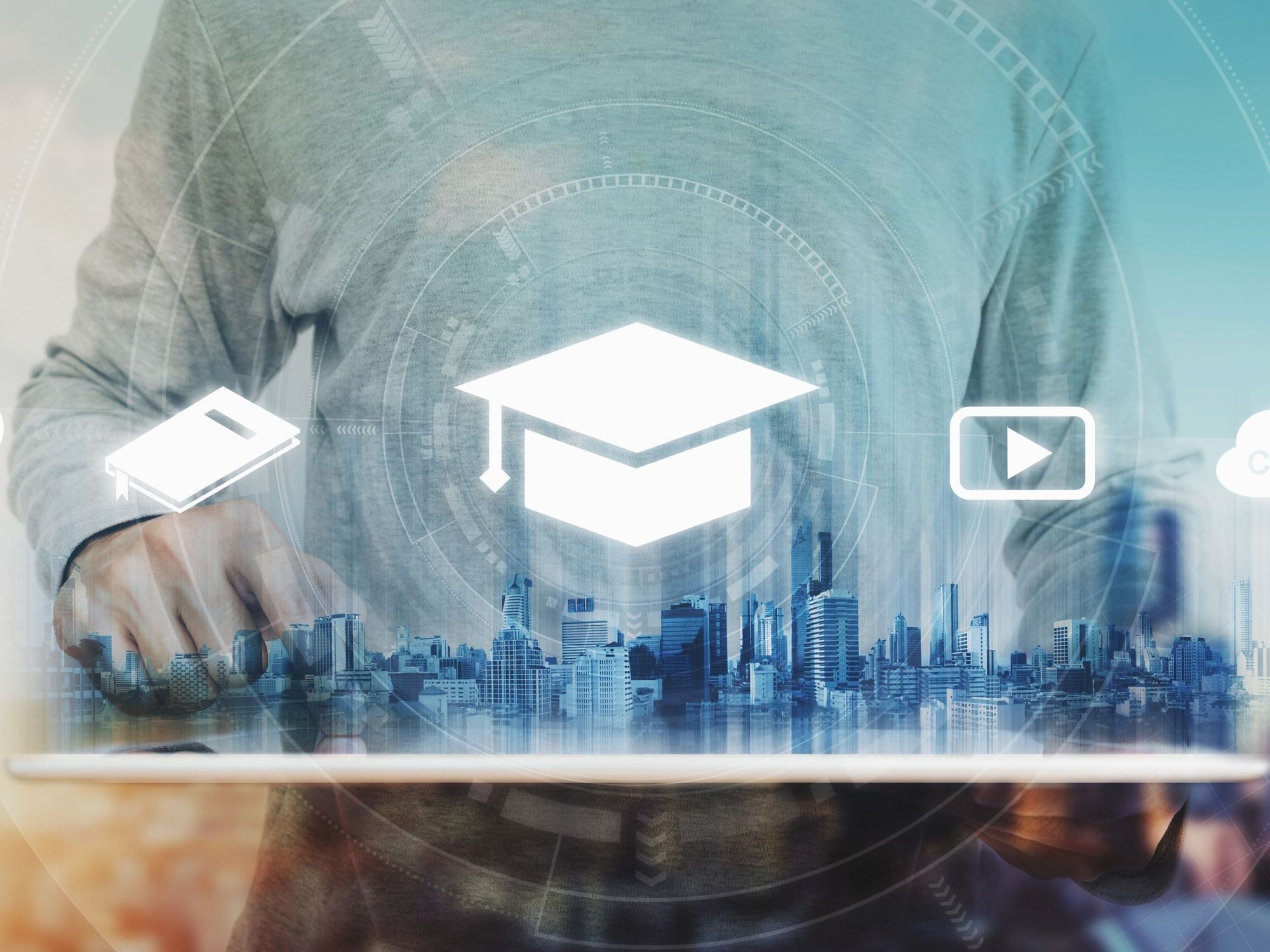 In schools, the whole system represents a huge customer service department. Customer service in the education sector refers to the optimization of the interaction between customers and the school establishment. But who are the customers? The customers of educational institutions are students at first, their parents, and other third-party stakeholders such as local governments and board members.
A corporate customer is not the same as a student. In the education system, you are dealing with challenging young minds and investing in their career goals while trying to raise independent and professional members of society. The qualifications of teachers are much higher than those of corporate customer support reps. However, both education faculty and customer support reps have the same goal, which is to make customers happy!

Customer support expectations are often set by leading "customer first" companies such as  Apple and Google. Your customers are likely expecting to receive the same quality support from you. It is up to you to make this happen!
B. The Valuable Tips for Customer Service In The Education Sector
Now let's start improving your customer experience!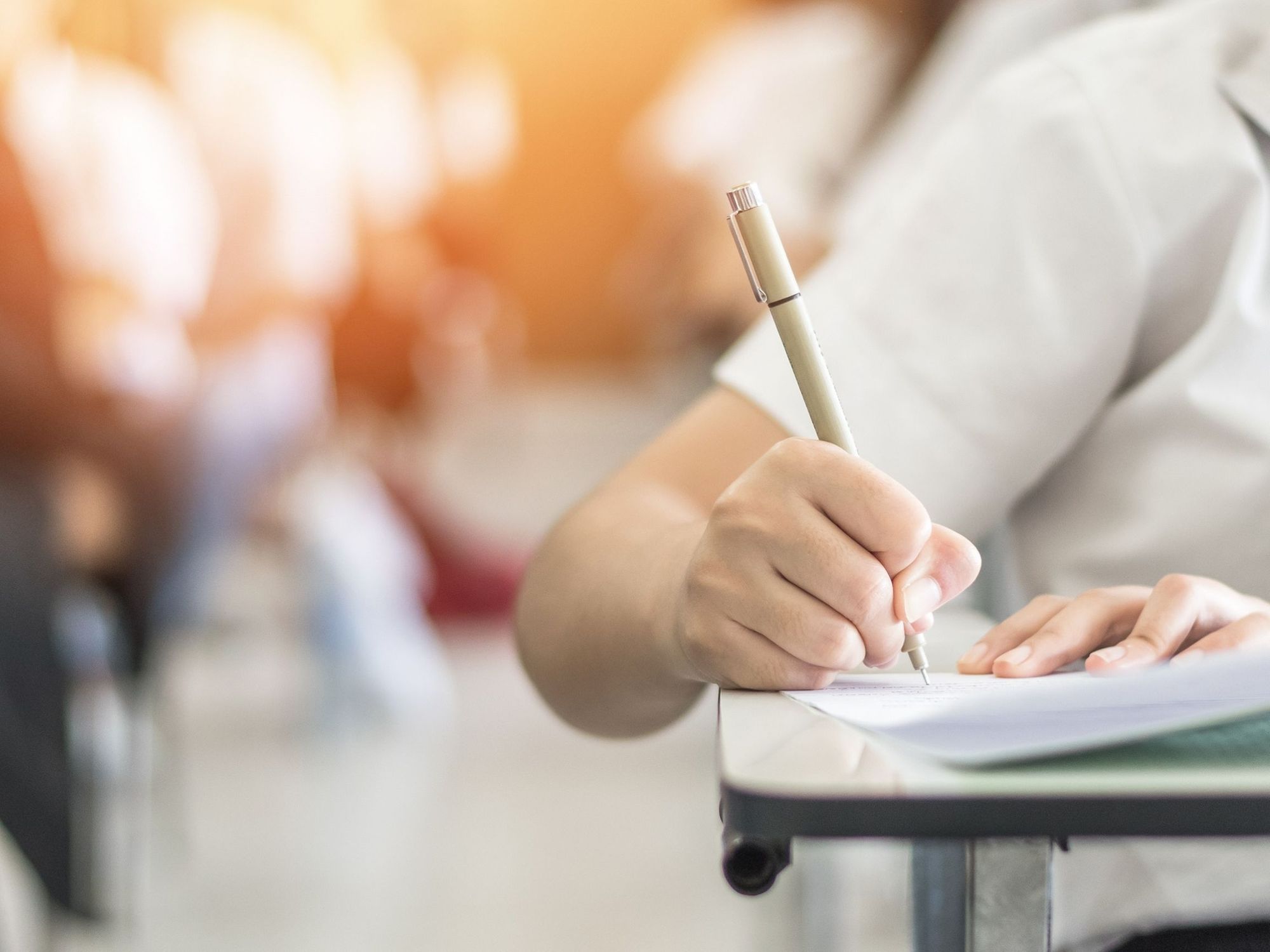 1. Establish student personalization practices
Educational institutions can learn a lot from the business world. The same way corporations have defined target markets and buyer personas, schools and colleges can do something similar.
You can start by defining specific students' needs to determine different clusters based on those unique characteristics. A company can be focused on selling products to middle-aged women, while you will have Millennials, domestic and international students, low-income students or athletes. They all have different sets of needs and expect you to be there for them and provide the highest quality service.
Create unique student personas, put them under categories, and start working on the optimal strategies to satisfy their needs. For instance, first-year students will opt for assistance with massive paperwork and getting to know the institution better. International students may need help with student visas while low-income students will most likely apply for financial aid.
To address their wishes you can even develop specific categories on your website naming it after a need such as international studies or similar. For instance, West Texas A&M has solved the issue of messy student support by creating one centralized support spot.
The student access center gathers all department heads and students with issues in one place. Here, students can ask for help regarding anything from student loans to study abroad so you don't need to waste time or inefficient circling around the solution.
2. Nurture a culture focused on quality service
There is no need to elaborate on why you need quality customer service. Customer service in the education sector is a complex task and is more likely to face failure if all the parts of the chain aren't connected.
You need to include all teachers and staff members in the service improvement processes, educate them on the support standards, and oversee the success of their implementation.
Only when there is a culture where everyone has the same goal, can extraordinary results be achieved. A good example of quality customer service is Coastal Carolina University. They developed a customer service program that utilizes a "Feel the Teal® Service Excellence Initiative" to create a culture around quality customer service in higher education.
They had a theory that customers are not always right, but that their obligation is to make the situation right. This resulted in increased employee and customer engagement, meaning it was a complete success.
3. Install new generation tech tools
Never say no to customer service technology advancements! Again, your customers expect a  customer service experience equivalent to that offered by leading companies.  Nearly all successful companies today have implemented the latest tech solutions such as helpdesk software that cut costs and enhances the overall customer experience.
The tools you should consider adding:
a. Helpcenter: The youngsters simply love this tool. A Helpcenter is a self-service website page where you can find the answer by simply typing your question in the search box. Tech-savvy digital natives, prefer surfing and finding the answers on their own, rather than calling the institution.
b. AI Chatbot: This 24/7 AI assistant will rid you of multiple backlogs due to unanswered trivial questions and at the same time provide constant student support.
c. Live Chat: Sometimes, there will be students who want instant support for more complex questions than what the AI chatbot can answer. That is where Live Chat jumps in to help you!
d. Private Cloud: Educational institutions are keepers of enormous amounts of student data, making them a target for hackers. This is the reason why you should consider storing support data on Private Cloud, where you are the only owner of your database.

4. Keep the First Response Time (FRT) rate high
The students and parents in your school or university are spoiled with the quality of the service that companies offer. They want quick and effective answers to their problems and not a service that stands in the way of a student's progress.
Emily Richardson, Dean of the Hayworth School of Graduate & Continuing Studies at Queens University of Charlotte, stated that universities more and more resemble large e-commerce shops such as Amazon as they compete on providing top-notch student support.
Just like shoppers, students can become impatient and dissatisfied quickly, which is why you need to react to issues quickly. Luckily, there are multiple tech tools we mentioned above, such as the robust help center, live chat, or 24/7 AI agent, that can be there for your students at any time and anywhere.
Especially if you provide remote education, you will need to consider adding customer support tools that reflect the brand identity you aim to establish. A smart way to check if your team is providing fast response is to track average First Response Time (FRT). Share this KPI Metric to keep your team and staff informed on how they are doing.
5. Set performance metrics
Whenever there is a new initiative, there should be metrics that can measure and prove its efficiency. Without this, you may end up using non-profitable methods that lead to higher costs.
One of the proven profitable methods to avoid this scenario is to set both influenced and direct goals to track the performance of your customer support program. If your goal is to increase the retention rate, you can compare the rate at the beginning and at the end of the strategy implementation.
If you would like to have insight into the true value of the initiative, you will also need the qualitative results. By conducting multiple short customer surveys and questionnaires you can get a real picture of the customer satisfaction level and whether your strategy was successful.
Additionally, you can also check your Net Promoter Score (NPS) to better influence future actions. Remember, one customer service failure can lead to a student choosing a competitor, costing your institution thousands.
6. Provide an empathetic customer experience
Now more than ever, you need to help your students retain hope in education. We are in a highly turbulent time. Students are now faced with digital education plans and uncertainty surrounding the traditional experience at schools. Your goal should be to provide an empathetic customer experience to help them thrive despite this. Heroes are known for winning the toughest battles. Would you like to be your students' hero?
7. Create a YES atmosphere
This situation may be the most overlooked, yet is likely the most important. You may be aware of situations where staff members say ''no'' to students or parents or ''no, that is not my responsibility'', "not my department", etc.
When students struggle to find anyone who will help them or take responsibility for problems, the end result is a terrible experience and possible damage to your brand.  In fact, the student may even leave the school for another that better meets their needs.
It is critical to train your employees to always say "yes" to your customers no matter what. They may not be able to provide a solution, however, they can still direct them toward someone who can. It is essential for the success of customer service in the education sector to determine the customer service weak points and provide effective training on how to handle specific kinds of situations.
8. Employ omnichannel support
Today customers expect you to be everywhere they are. And they are on email platforms, forms, live, and AI chatbots. It's true, it's not easy to answer all the requests of different origins. But it is possible and your students expect and will appreciate it. You can start answering each question on each platform.
However, this can be extremely time-consuming and costly. If you decide to go with a helpdesk software solution, you will cut customer service costs and have one inbox for all communication channels.  This saves time and makes the job more bearable for your customer support agents.

9. Comply with FERPA
Protecting student data is as important as protecting any other customer data. That is right, you need to treat your students and their parents like customers, or you risk losing them to other institutions (your competitors). During their education years, students leave enormous amounts of personal data in your various IT databases, including your helpdesk.
While their grades may be less attractive to hackers, all other data, such as names, home addresses, and financial details definitely are.
The amount of data stored in an educational institution is usually extremely large, making the whole education industry a highly desirable target for hackers. This "treasure chest" of student data led US officials to create the Family Educational Rights and Privacy Act (FERPA).
This law prohibits any use of the student data without a student's or their parents' consent and provides other protections for the data kept on students.
Complying with FERPA requires investment in legal and security professionals, along with increased training.   Although the digital age has made student data more accessible to hackers and breaches, new tools have evolved to help keep it secure.  One example of this is the self-hosted customer support software provided by Helpy, which helps you keep control of data collected and provide a superior customer experience!