Cloud computing was not very popular in the past decade, but now it has become the norm for most businesses. Business priorities have changed and now people work in a diversified cloud-based environment. As we know, technology is never straightforward, and there is a popular discussion on choosing private or SaaS clouds. Many people want to know: is one better than the other?
There are cases where it makes sense to spend more money on a private cloud-based system and we can justify the expenditure of time and effort. On the other hand, if we look at the SaaS cloud-based system, we recognize that it is also useful and suitable for most businesses.
Before we make a comparison between the two options, we need to understand what SaaS or public cloud and private cloud are.
Let's dig deeper!
What Is SaaS?
When cloud providers provide services to numerous customers, including businesses and professionals, public clouds come into play. Just like other public cloud- based systems, software as a service, also known as SaaS, is a cloud-based service that is easily accessible as an application and does 't need to be downloaded to a PC or smartphone.
It is worth mentioning that SaaS is not a plugin for other applications. Instead, it's a complete application that you can use to carry out various tasks that are related to cloud programming.
Is SaaS a Public Cloud?
Like all public cloud services, SaaS also requires the remote server and cloud service providers to be responsible for managing the programs.
As we have already discussed, multiple customers use the same cloud-based systems, but the public cloud service provides complete data security and privacy by hiding private customer information from other customers in the SaaS cloud-based system.
SaaS, as a public cloud, is a completely secure and private system that provides protection to businesses. However, while it is schielded, it is still sitting on a shared server.
This also means the system doesn't have to be hosted solely on the provider's servers. It can be a part of a wider network.
What Is a Private Cloud?
When the cloud service is only shared with a single organization, it is known as a private cloud service. It is often considered more secure than public cloud services because when you decide to purchase a private cloud, you have the whole cloud all to yourself. Private cloud hosting solutions are controlled by the company, and all of the data is secured behind the company's firewall. In the Helpy case, not even the cloud provider has the access to your data.
The private cloud system is used to store expensive data that a company wants to protect. However, while using a private cloud, you may need to eventually upgrade your service package, which can carry additional costs.
Basically, when you use a private cloud system, you can install the data software on your own hardwer, server or on popular servers such as Amazon's and Microsoft Azure's servers that guarantee maximum privacy of your data.
Private or SaaS Cloud: Choosing the Better Option
Let's have a look at the most important features of both options so you know which one is best for you.
Features of SaaS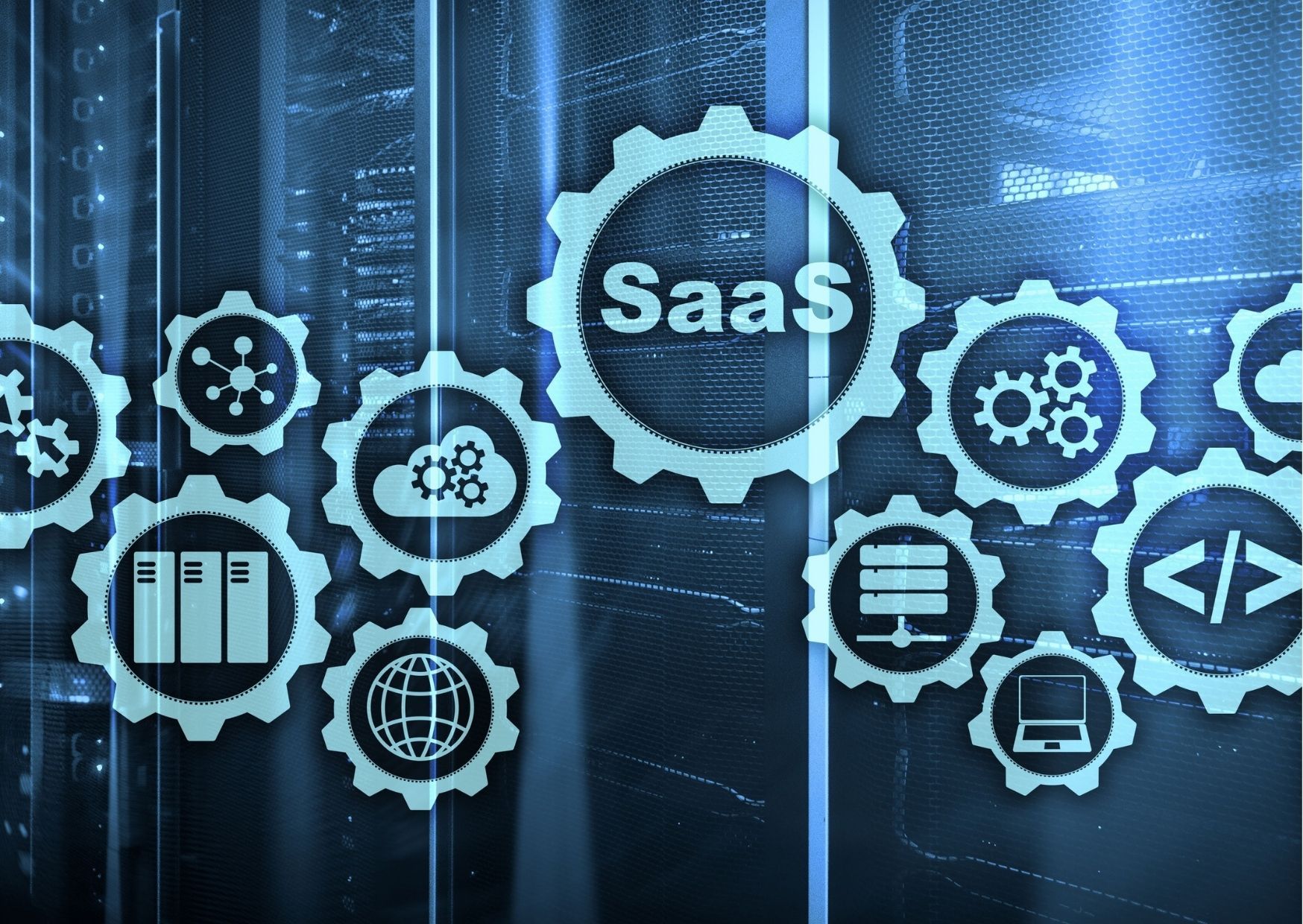 Public cloud subscription
SaaS is used by many people at a single time. However, the information of every individual is completely protected from others in the public cloud-based system.
No hardware required
SaaS is used as an online application. This means you don't need to install any kind of hardware or software.
Ease of use
SaaS applications are often easily reachable, convenient, and user-friendly. By using SaaS applications, you don't need to proceed with traditional software both downloading and installation processes, making them available to many businesses. You can start enjoying the benefits of the chosen SaaS data software immediately after paying a most-suitable subscription fee.
Limited customization
If you are looking for a wide range of customization options, then SaaS applications may not be a great option for you, as customization options are limited. This is because it is a public-based system and works on a "one size fits all" strategy. Multiple customers and users will use this application simultaneously, meaning customization is not always possible.
Lower upfront cost
SaaS systems have a long-term low cost and are great for businesses that want to handle a smaller amount of data at affordable rates. It is particularly helpful for small businesses and startups that are looking for inexpensive options for the storage and protection of their private information. Using SaaS, they can protect and safeguard their customer's information while minimizing the privacy and security investment.
No installation maintenance or updating required
By using SaaS applications, you can enjoy access to different services without worrying about data security, maintenance, and installation because everything is handled by the SaaS providers. Everything is done for you, including the update installation process.
SSL With SaaS License
SSL with SaaS provides security and performance benefits that allow your customers to enjoy maximum safety while opting for your services or product purchase. With SaaS, both businesses and users can benefit.
It ensures quick commissioning and provision of services to the customers. Instead of asking for licenses and other packages, it allows a user to immediately proceed with online operations.
It provides all users with the same security standards and deals with less problems that lead to data loss. SaaS provides decentralized storage of all data on a cloud server.
The best part is that small and large companies can equally take advantage of SSL with SaaS. Thus, whether you are a small or large company and use a new generation helpdesk software such as Helpy, you can enjoy SSL security features.
Features of Private Clouds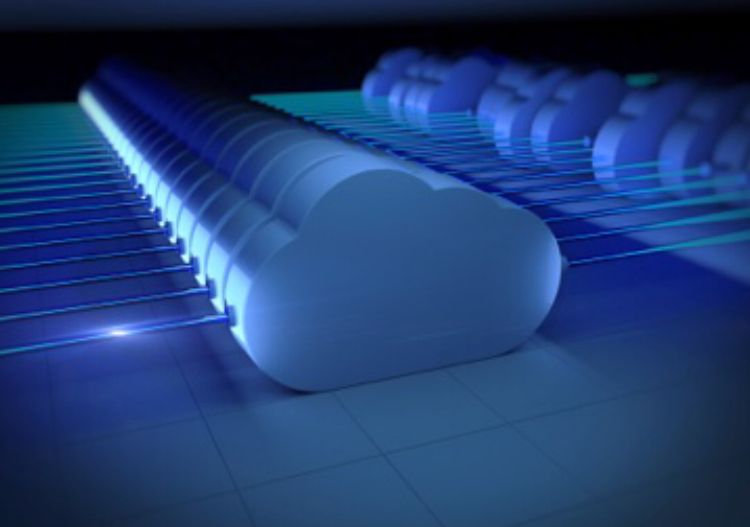 Private cloud subscription
While using the private cloud system, you usually have to purchase a specific private subscription, which means the subscription will not be shared with other individuals. By opting for a private cloud subscription, you can allow anyone within your organization to access the platform when connected to the Internet.
Software installed on remote servers
The private cloud-based system requires a company to pay for the software on a monthly or yearly basis. This is because they use remote servers and require customized subscription models. These servers are rented, however, the software need to be maintained via your own IT resources.
Optimal mobile accessibility
As the software is installed on the remote servers, they can be easily accessible on most devices, including mobile devices. In other words, while using a private cloud system, you can access all of your information anywhere using digital devices. In fact, all members within the same organization that are connected to the internet can access the software storage at any place and time. If you want to make your information more accessible and protected, you should consider a private cloud based system.
More private and secure
You don't have to share your private cloud  with other organizations, so when you have the cloud to yourself, you can enjoy better security and privacy. If any organization wants to store a large amount of data in an extremely protected place, they should consider investing their resources in a private cloud-based system.
Greater long-term cost
Private cloud-based systems are more expensive than SaaS options because you often need to change your remote servers to ensure the safety and accessibility of your data. They are perfect for businesses that require many users and a wide range of customization options. In general, the time, effort, and money spent on private cloud systems can be justified by the data safety you can enjoy and data breach damages you can avoid.
Now that you understand the features of both private and SaaS cloud systems, it should be easier for you to choose one that fits best to your business according to your unique needs.