When it comes to reducing the service downtime, the role of a helpdesk can never be denied. Helpdesks work as a multidimensional resource that focuses on the functionality of an end user and provide quick resolution for technical issues as well as other relevant problems.
In today's world, companies are focusing on data security and safety, which requires helpdesk software systems that can provide maximum protection.
Over time, people have become increasingly dependent on technology, which has increased the demand for online security defenses.
In this era of modernism and technological advancement, companies face variety of cyber threats while dealing with day-to-day work processes. This malicious company targeting has unveiled a dire need to create awareness regarding helpdesk safety and overall cybersecurity to prevent people and businesses related data breaches and theft. According to risk-based security research, 36 billion records were exposed as a result of severe data breaches in 2020.
Therefore, if you are also concerned about the safety and security of helpdesk software systems, you need to be familiar with helpdesk security features.
Read on to learn everything about them.
A. The Role Of Helpdesk In Keeping Company Data Safe - Helpdesk Security & Reliability
Companies can only focus on exceptional customer support when a headless system provides them with security features such as SSL encryption, IP restriction, password encryption, two factor association, etc.
If you aim to get the best helpdesk software, you should know that best helpdesk focuses on securing customer data.
B. Helpdesk Security Features
Helpdesks ensure the security of customer data and keep companies seca variety of threats.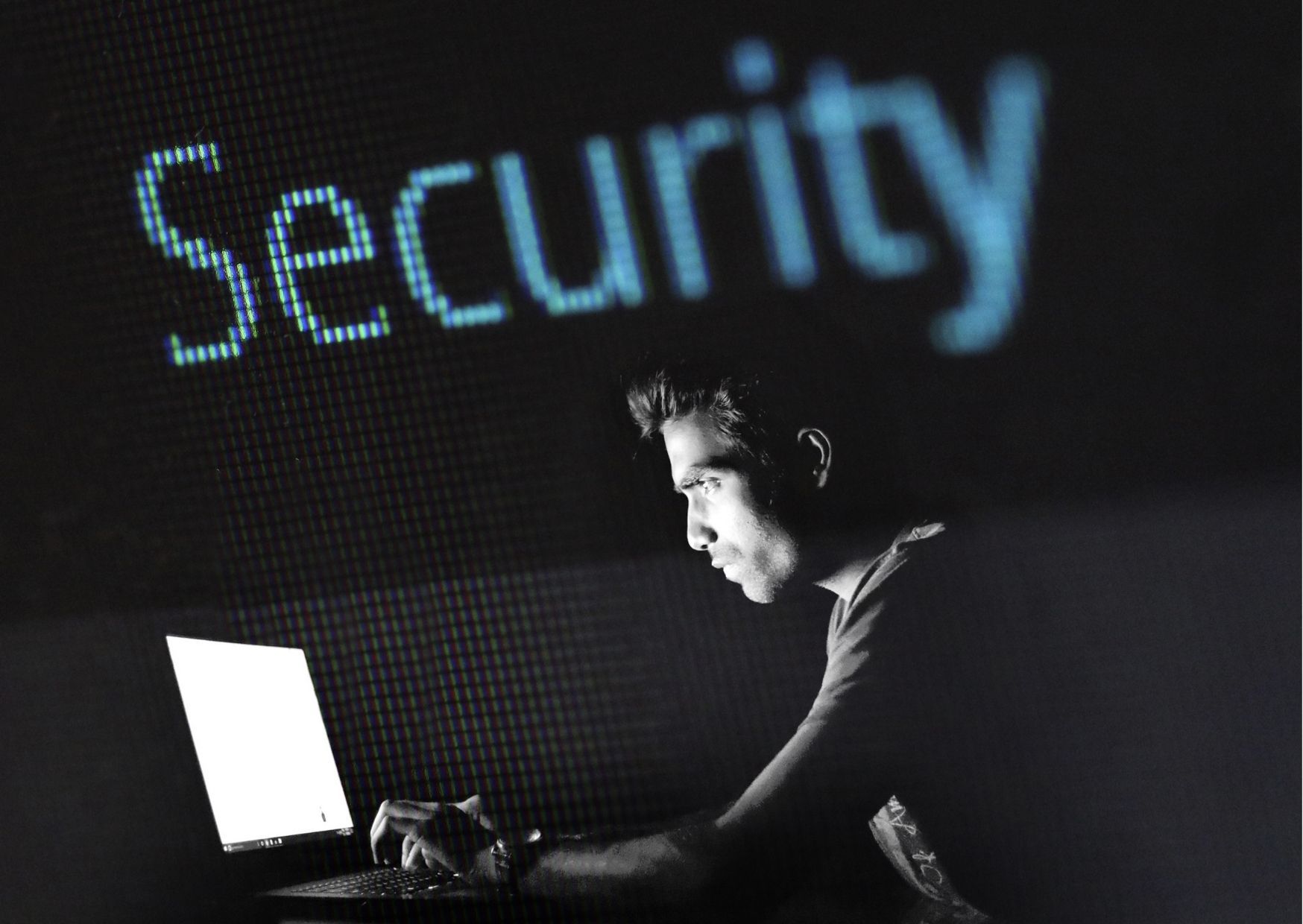 Here are the top helpdesk security features:
1. IP Restriction
Helpdesks can successfully restrict staff access to specific IPs or a range of IPs. In this way, helpdesks provide safety and security to a company, while also helping to keep company data safe from cyber attackers.
2. Multi-factor Authentication
On one hand, customers are concerned about the validity of companies and want to know company's credibility before providing them with personal information. On the other hand, companies only want to allow authorized access to their databases to their customers and employees, and helpdesks plays a vital role in achieving this task. Helpdesks allow companies to validate access of their customers as well as employees using multi-factor authentication.
This security tool represents an additional log in step that ensures maximum data safety which can stop unwanted entries to your confidential data. When trying to log in to your helpdesk, you will be sent to a page asking you to verify your identity by receiving an email code or SMS confirmation, thereby minimizing the chance for malicious attacks.
3. Password Encryption
Passwords stored in a database are 100% encrypted and don't allow third-parties to access them without the permission of a company.
By updating passwords regularly and keeping them strong, long, and unique, you can ensure the security of your personal information. It is highly suggested to use multi-factor authentication whenever possible.
4. Dynamic Vulnerability Scanning
Professional helpdesk software systems employ a number of third-party security tools that are specifically designed to ensure the safety of company data. Moreover, they continuously scan the application for any kind of risk associated with data breaches. In this way, companies can minimize the risk of data exposure and can interact with customers safely. Qualified security tools are vital for protecting a company's system, as the security tools use specialized programs to perform specific security functions. With SaaS licensed helpdesk you can enjoy security and performance benefits that allow your customers to enjoy advanced safety and you lower costs compering to proces of private-cloud solutions. With SaaS, both businesses and users can benefit.
It ensures quick commissioning and  services to your customers. Instead of asking for licenses and other packages, it allows a user to immediately proceed with online operations.
Helpy customer service software includes SSL features, thus a company won't need to worry about maintenance issues that come with software installation and upgrade.
SaaS also provides all users with the same security standards and handles any problem that could lead to data loss. SaaS essentially provides decentralized storage of all data on a cloud server.
The best part about SaaS is that small and large companies can equally take advantage of SSL. Thus, regardless of whether or not you are a small or large company, you will be able to use a new generation helpdesk software system, such as Helpy, at an afforfable price. However, if you manage a large bussiness, you may opt for powerful private-cloud scanning possibilities, which may be costly but definitely pay off in the long run.
6. Password Strength
One of the most important security features of helpdesk software systems is the ability to set a password strength percentage for customer and staff passwords. In this way, you ensures safety at both sides.
7. Regularly Checking Credit Reports
We often come across a situation where we are asked to provide private information. Sometimes you don't hesitate to provide information when you know the person who is asking for it. Helpdesk enables companies to prevent sensitive information leakage and keeps a company safe by regularly checking credit reports.
8. Deleting Any Sensitive Information That Is Deemed Unnecessary
Helpdesk doesn't retain information stored on your system. Instead, it deletes sensitive information after a particular period. Moreover, it also provides manual options to delete sensitive data when it is no longer needed.
A study found that 64% of companies face cyber-attacks because they don't pay attention to the deletion of sensitive data after it is no longer needed. If you are an individual platform and want to secure your information, it is better to completely delete useless, sensitive data before it is misused.
This is particularly important for small businesses, as 43% of cyber attacks are directed toward these types of businesses. This means that keeping sensitive information on your cloud can cause unnecessary security concerns..
9. Utilize A Virtual Private Network (VPN)
The use of secure virtual private networks is essential, especially when you are hyper-aware of the safety level of your information on the internet. VPNs are used for masking of the internet protocol (IP) address. In this way, you can ensure a secure internet connection and safely connect to the internet wherever you want.
Helpdesk software systems also enable users and companies to utilize and provide services while benefiting from VPN protection
According to Brand Essence Research, the global cybersecurity market will reach a networth of $400 billion by 2027. However, you can save a lot of money on security by regularly backing up important files.
Should you store important data?
There are two options.
On a cloud-based system
Fully-encripted on private cloud
It is entirely up to you where you want to store your data and which useful helpdesk features you are going to add to your company assets.
11. Static Code Analysis
Remember that every advanced helpdesk system includes a source code repository. This helps in the continuous scanning of the platform itself as well as all of its mobile-friendly analytical tools.
Are You Looking For A Helpdesk Software System With All Of The Above Features, Plus Additional Security Features?
There is a wide variety of helpdesk software systems available on the internet, but choosing one is not an easy task.
Helpy is the most advanced, customer-oriented and one-click install software system that is quickly expanding its routes all around the world.
It is your choice, but…
The most important characteristic of Helpy is that it is a safe place to store your data because no one else can use your conpany data, not even Helpy!  It ensures maximum security and privacy of personal data while ensuring that all company information is always protected. With Helpy, you don't need to worry about the exposure of your information shared with third-party apps or any other online or offline solution. Helpy uses the latest security features to eliminate any kind of threat before they cause damage to private data.
It is designed for both self-hosted single tenant deployments and cloud-based customer support software focused on providing the most secure user experience. Now you can make both your customers an emplyees happier!
Data masking and SSO are additional privacy features which Helpy uses to provide you with the maximum data security and control.
Data masking is basically the process of hiding original data with modified content without impacting its use in application logic. It is the feature that helpdesk software systems use to secure the most sensitive data. On the other hand, SSO is a portal that blocks all unauthorized entries.
If your company is concerned about data security and safety, looking for further data security features will also help you in making an informed decision:
Powerful permissions help you restrict employee access
Eliminate third-party data sharing
What is Helpy Data Compliance?
Helpy meets FERPA, HIPAA, GDPR, and other compliance challenges by enforcing data storage, retention, access, and other security policies.
Moreover, Helpy can control, limit, or eliminate third-party data sharing.
Helpdesk represent a tech solution that resolves individual customer problems and may occasionally require additional sensitive information. The requests for the additional data may result in customers and companies being concerned about the effectiveness of helpdesk data security features.
Luckily, a reliable helpdesk software supports the regular and substantive interaction between the customers and the companies.
Well, now you when you have read about the top helpdesk software security features in detail, which of the aforementioned features appeal most to you?